Advice On How To Talk To Women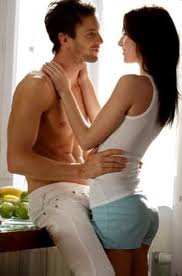 Even the most confident guys can have doubts and anxieties when it comes to talking to members of the opposite sex. If you ever feel this type of anxiety around girls, it's actually very common. Try to stay relaxed and casual, and think about interesting things to talk about with a girl in advance of meeting her.
The first thing to do is introduce yourself.Go ahead and introduce yourself by the name — it's an obvious but important first step. If you know her from school or work, be sure to mention that.You can ask what she's currently studying or working on, ask where she's from, and how her day has been going.You can keep this "first contact" brief and easygoing.
Tips On How To Talk To Women
If the introduction goes well, the both of you should be a little more relaxed and at ease, and the conversation will begin to flow more naturally. Personally, I always have at least three interesting topics that I can bring up when I'm talking to a girl, and these topics are designed to hold her attention and get her to talk and share. For example, I might mention some interesting celebrity gossip that's been in the news (women love to talk about this stuff). Or, I can ask for her opinion about a friend of mine whose girlfriend (or boyfriend) did something that MIGHT count as cheating…but I want to find out what she thinks, You can talk about anything that you find interesting, or that she finds interesting. Talk about vacations, favorite foods, good movies, current events, pets and animals, holidays, even other people. Share funny stories. Laughter and a sense of humor are always appreciated.
Another tips to use when you're talking to girls: figure out something that is important to her, or something she is passionate about, and follow up. Get her to explain it to you, and share with you why it's a big deal to her. This will take some of the pressure to keep the conversation moving off of you. Bring up a question or an idea, and let her talk about what she thinks.Maybe she is passionate about politics. If so, follow the latest news from the presidential race or a hot legislative topic and ask her opinion on it.Maybe she's into sports, or has a favorite team.This could be another fun opportunity to start a conversation. Maybe you both have a favorite team in common, or you can create a "friendly rivalry" if you're fans of opposing teams.Find out if she enjoys cooking, or if she has any favorite restaurants in the area.You should be ready to mention some great restaurants in the area that you love (which you can bring up again later when it's time to take her on a date). If you are feeling bold, ask her to dinner.
Another effective conversational topic is siblings/family.Most women has a sibling who tormented them when they grew up, or a sibling who they admire. Even if you or the girl you are talking to might be an only child, you can still relate to parents who just do not get it, or a great aunt who makes the most terrible cakes, or an uncle who wears inappropriate t-shirts to formal family events.I like to share some funny (and somewhat embarassing) stories about my childhood, because this gives the girl the sense that I'm sharing personal stuff with her, opening myself up, and even displaying some vulnerability. This encourages her to do the same.If you're a fan of a particular sitcom, see if she likes it too, and you can mention how one of your family members — or one of the funnest episodes — reminds you of your own family.
The bottom line is, figuring out what to talk about with a girl is pretty easy if you do a little bit of advance planning. Coming up with interesting things to talk about with a girl really isn't as hard as you may expect. Girls also really want to feel like you are being sincere and genuine when you talk to them. They are not impressed with bragging or ego. Making yourself a little vulnerable with funny stories and honest conversation will go a long way. They want to talk to a real person, not an invented superstar.
Take A Look Here: What To Talk About With Girls – My Top 10 Questions That ALWAYS Work!
Republished by Blog Post Promoter
Originally posted 2011-05-02 11:21:30.