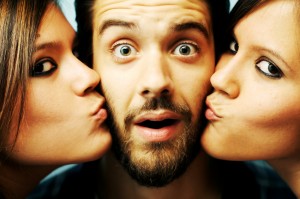 The TRUTH About Corny Pick Up Lines
If you feel anxious and tongue-tied when you want to approach a woman, knowing a few of these corny pick up lines might help you to break the ice…
(Put your hands on her shoulders and say…) Oh, those are shoulder blades — I thought they were wings.
Am I dead, Angel? Cause this must be heaven!
Are you busy tonight at 3:00 A.M.?
Are you lost ma'am? Because heaven is a long way from here.
Are you O.K.? Because heaven is a long fall from here.
(As s/he is leaving) Hey aren't you forgetting something? S/he: What? Me!
Baby, somebody better call God, cuz he's missing an angel!
Can I borrow a quarter? ["What for?"] I want to call my mom and tell her I just met the man/woman of my dreams.
OR: I want to call your mother and thank her.
Did it hurt? (Did what hurt?) When you fell out of heaven?
Do you have a map? I just keep on getting lost in your eyes.
Don't worry about it. Nothing that you've ever done before counts. The only thing that matters is that we're together.
Excuse me, but I think I dropped something!!! MY JAW!!
More Corny Pick Up Lines…
Hello, I'm a thief and I'm here to steal your heart.
So how was heaven when you left it?
I didn't know that angels could fly so low!
I have only three months to live. ..
I must be lost. I thought paradise was further south.
I play the field, and it looks like I just hit a home run with you.
I'm new in town. Could you give me directions to your apartment?
I'm sorry, were you talking to me? (No.) Well then, please start.
If I could rearrange the alphabet, I would put U and I together.
If I followed you home, would you keep me?
If you were a tear in my eye I would not cry for fear of losing you.
Is there an airport nearby or is that just my heart taking off?
My lenses turn dark in the sunshine of your love.
So there you are! I've been looking all over for YOU, the man/woman of my dreams!
Stand still so I can pick you up!
Was you father an alien? Because there's nothing else like you on Earth!
What time do you have to be back in heaven?
What was that sound? It was the sound of my heart breaking.
What's a nice boy/girl like you doing in a place like this?
Where have you been all my life?
Would you touch me so I can tell my friends I've been touched by an angel?
Wouldn't we look cute on a wedding cake together?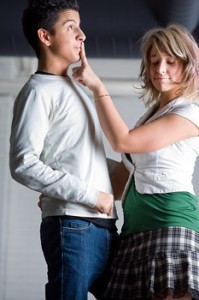 Corny pickup lines can be effective, as long as you deliver them with a playful smile. It's usually recognized that some girls react positively to these corny openers that are actually cheesy.
But if you attempt to use corny pickup lines, you need to know the right technique to make it succeed. So to help, here are some ideas on using corny lines to meet girls.
Tip #1 When you bust out some corny pickup lines is to preserve a confident but cheerful demeanor. This signifies which you must convey confidence inside the way you walk and carry yourself. So, make it a point to dress fashionably. Be sure to be in on the latest fashion and maintain yourself neat and clean. When you walk, walk using a certain spring to your step to send the message that you simply are certain within your own skin.
Tip #2 You'll want to know once you try to utilize a on a girl would be to strategy the girl in a manner that can not be interpreted as threatening. So, you corny pickup line you need to be suave within your strategy and not go as much as her directly. Be cool and relaxed and give her a casual smile to create her really feel at ease. Even if you are nonetheless a distance away from her, send her a smile to ensure that she senses your friendliness. This really is crucial to ensure that the girl sees you as a potential friend.
Can Corny Pick Up Lines Really Work?
Tip #3  You should don't forget in attempting to method a girl you like is to meet her gaze. This is quite critical to ensure that the girl sees which you are considering her as a person. The moment her meet yours, don't break get in touch with. Be sure to send the message you've got deliberately attracted her attention, and this did not happen by opportunity. Once you get to look at you, give one of her charming smiles and prepare to deliver your corny pickup line.
Tip #4  Don't forget whenever you strategy to use a cheesy pickup line a girl to be funny. It is also really essential to send the notion towards the girl that you simply are a person worth spending time with. So if you say, "Do you think in enjoy at first sight you would like to go in front of you once more?" make certain must say it in an informal setting and in a teasing way. Or, if you would like to be more efficient, you must give yet another smile, just to make you really feel comfy talking to you.
Essentially the most essential thing to remember when employing the corny pickup lines is usually to be willing to take risks. Pick-up lines which you prepare for a girl in certain can provide you with a sweet smile in return or you could end up ignored by the girl. But keep in mind: how you carry your self and how you say the line determines your good results. Another thing to keep in mind is the fact that you have to select a girl who seems like she has a fantastic sense of humor. Once you put these points together, you'll be able to make use of any corny pickup line.
How to Tell If Corny Pick Up Lines Are Effective?
Corny pick up lines work line a double edged sword when done very well. It is because these pickup lines do not only serve as conversation openers but also a good way to show the kind of sense of humor that you have.
Corny pickup lines are either done very well or they just plainly suck. Just like any corny or romantic pickup lines, it all depends on the person who is trying to use them.
But is this type of pickup line effective and useful? One thing is for sure, corny pickup lines should not be used very often and you should know when and where is the perfect time to use them.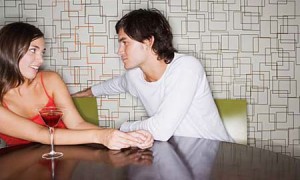 Corny pick up lines can be very effective if you have the perfect timing. How would you know if it is the right timing? You need to be very observant with your surroundings whether you are in a bar, pool, cinema or partying with your friends. Looking for interesting ladies to approach is not enough; you should be watching the people around you too. Check out for some things that you can use as reference of your conversation or pickup lines. Learn to feel the atmosphere, if it is relaxed and playful then you can use them.
– Do you like karaoke? We could make some beautiful music together.
– Let's have a drink; we'll make beautiful music together.
– If you were a new hamburger at McDonald's, you would be McGorgeous.
– Do you mind if I hang out here until its safe back where I farted.
– I hope your day is as radiant as your smile.
Type of corny pickup lines.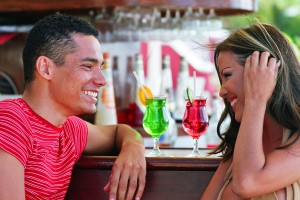 You just do not throw around pickup lines anytime you want whether they are cheesy or sweet pickup lines to use on girls. You have to check whether these lines are mean-spirited or could be misinterpreted as sexist remarks.
Think twice before you use this type of pickup line because she or someone might get offended by it. Test the water whether you can use one of those dirty pickup lines; and if the object of your attention is leaning towards that idea then you may want to use them.
The last thing that you want to happen is to leave the impression that you are jerk and sexist.
– If I get hooked on you, will you hook up with me?
– That's a nice shirt. Can I talk you out of it?
– If I said you had a great body, would you hold it against me?
– Kiss me if I am wrong, but isn't your name (take a guess)…Janice????
– Did you fart? Because you just blew me away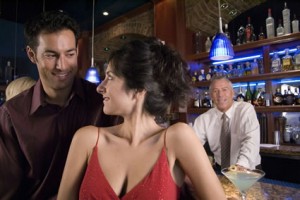 Again, it goes back to the atmosphere of the place that you are in. You can watch if other people were trying to do the same thing, and you can try to use them as well. You do not need to use those corny pick up lines with the woman you are interested in.
These pick up lines are deemed effective if you can lighten up the atmosphere. Or if you are already in a light-hearted atmosphere, you will see these corny pickup lines are more likely successful.
 – You're so beautiful; your birthday should be a national holiday.
– Wouldn't we look cute on a wedding cake together?
– Do you have a Bandaid? Because I just scraped my knee falling for you.
– You must be in a wrong place – the Miss Universe contest is over there.
– Can I take a picture of you, so I can show Santa just what I want for Christmas.
You do not go to a bar or anywhere else and simply spout off those corny one- liners to every woman that you meet. It does not work that way because it will not be very effective at all. Sure, you want to capture her attention but you also want her to realize that you are a fun person to be with. You do not intend to achieve the goal by looking like one of those silly drunk guys in the bar. You can use corny pickup lines but not as the first line of approach; you can eventually use these one-liners during the flow of your conversation. Corny pick up lines can be very effective and may cause you to have many dates with girls if you know how to use them very well.
Click Here To Download The Ultimate Mack Tactics Seduction System For Only $1! (Limited Time Offer)
Republished by Blog Post Promoter
Originally posted 2016-02-01 16:23:51.