How to Get a Girl to Kiss You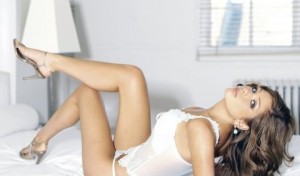 Are you not sure how to get a girl kiss you? Well, if it's any consolation, you're not alone. Keep in mind that you have to do a couple of rituals when it comes to women to establish attraction and eventually get that kiss you most desire. Yep, there's always a way.
Strategies on How to Get a Girl Kiss You
1. Ask her on a date – this is the only way for you to establish attraction and connection that will lead to a kiss later on. Don't forget to always have confidence when dealing with her and avoid pleasing her all the time. Don't shower her with too much attention and stay cool. She may like you for being nice but she won't be attracted to you. So ditch the nice guy mentality and bring on the "player mentality" for now.
2. The player mentality – we all know how players operate. It seems like they're covered by the law of demand that's why girls go crazy over them. The less attention they give a girl, the more she craves for it. This cements my previous point that not because you asked her out, you're obliged to please her all the time. Instead act as if you're the prize while dropping subtle hints of sensual interest to build up attraction.
3. Subtle Hints – if you've been seeing a girl for quite some time now, you may drop subtle hints from day one as this will heighten her anticipation and will to kiss you. Read some very good examples below:
a. Random Touch – whenever you're together, see to it that you gently touch her on the arms, shoulder or hand. Placing your hand on her back is also good if you want to support her when she's doing something or sometimes, when you guys are laughing. But make sure that you don't let your hand stay there for too long or else she would think you're being too desperate.
b. Give her compliments – this never goes old. Compliment her sincerely and give her a playful smile but never overdo this.
c. Occasional eye contact and look at her lips too – occasionaly do this as it gives them a hint that you're attracted but they're not really sure and it increases attraction.
d. Put your arms around her when she leans in – this is a very effective method because it creates a sense of intimacy that helps build sexual tension or attraction.
If you think that men want to be physically intimate more than women, you're wrong. Women, too, are sensual but they express it differently. Thus, the burden to make her attracted towards you, rests upon you alone. Women are turned on when they are teased and seduced in a subtle way. The tips I've mentioned above will help you achieve a player mentality and not some nice guy women tend to forget about.
Avoid being a doormat and always be confident when you interact with her. Having a player mentality and being a tease puts her off-side and this changes the social dynamic from you pursuing her to having a girl pursuing you.
If you want to learn more strategies on how to get a girl kiss you and other macking techniques.
Click Here: Download MACK TACTICS, The World's #1 Seduction System, For Only One Dollar"
Copyright 2011 – How To Get A Girl To Kiss You
Originally posted 2011-07-16 08:09:45.