How To Pick Up Hot Girls At Nightclubs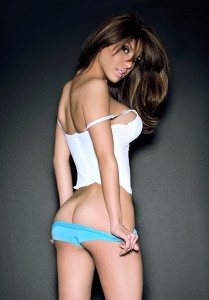 If you don't want to rely on corny pick up lines, and you need serious, proven techniques to improve your skills and self-confidence with girls, here are some tips to set you on the correct track.
If you're like most guys, you'd like to learn some tactics for attracting more women – and hotter women. Before we talk about the specifics of picking up girls,or discuss great pick up lines, let's start at the beginning and talk about the value of looking your best. Here are a few tips that will help you look (and feel) your sharpest the next time you get a chance to mack on a stunner.
Get Your Butt To The Gym!
Logging an hour in at the gym will will have a more relaxing, confidence-building effect than any kind of drink or drug you could foolishly ingest, and it's good for you. Being a regular at the gym will result in you looking and feeling better, and consequently you'll be more attractive to women.
Improve Your Wardrobe
The truth is, when you pay attention to how you look and pay attention to what you wear. Despite what you might think, women aren't searching for a guy they can turn into their next "makeover project". Wondering what type of clothes you should pick out for yourself? All you need to do is hit the department store at your local mall, and get advice from the cutest salesgirl. She's there to help…and hey, striking up a conversation with a sexy salesgirl is never a bad idea..
Scrub
Most guys have a "hygiene regimen" that simply consists of a quick shower and then slapping on some deodorant and splashing cologne all over themselves. When you shower, use body wash and scrub every part of your body. In fact, scrub every part TWICE. You could be hooking up later with a girl, and she'll be a lot more sensitive to smells and funky odors than you are.
The Importance Of Location
If you are heading out for the evening to a nightclub or bar, you need to score some good "real estate" for yoruself. A table, a corner of the bar or whatever else you can get your hands on will prove to be a precious commodity in an overcrowded nightspot where the bump 'n' grind is a trip to the bar, not just a cheesy dance move.
Between unilateral attempts to pique the interest of the female with the massive fake breasts, or after a stinging rejection at the hands of that impenetrable part-time model, this piece of property will always be safe, reliable and populated with familiar faces. The REAL players are all sitting down and looking comfortable and relaxed — not standing around watching everyone else have a good time.
Now that you've "planted your flag", you need to get a feel for your surroundings by doing a few laps around the bar or club. Pay careful attention to the body language of the women who catch your eye. (For a full explanation on how to "read" female body language, read the Mack Tactics e-book.)
The right amount of liquid courage can do wonders for your self-esteem, elevate your vocabulary from Bush to Obama heights and put your comedic material on par with Dane Cook and Patton Oswalt. But when you go "over the line" with your alcohol consumption, as in trying to relive Motley Crue's hard-drinking glory days, will have a markedly different effect. Your inner turmoil will come pouring out like Niagara Falls and your humorous comments will be lowered to an incoherent drone, so practice graceful inebriation.
Make The Effort
Whether your end goal is to score her phone number, a personal tour of her condo or a hand in marriage, it is going to require work. Keep in mind, the other option is another evening on your own tracking down your ex-girlfriends on Facebook. So get off your butt and get to work.
When you see a girl you're interested in, wait for the right moment — for example, she could be exiting the ladies' room or standing at the bar alone, ordering a drink. Grab this opportunity to approach and open her with one of the clever lines from the Mack Tactics book (my favorite guide to picking up girls). This method is sink or swim, but at least you'll know where you stand without wasting time trying to gauge the probability of her ending up on all fours.
When she is within earshot and can hear what you're saying, you can make a comment about the environment…her cool necklace or tattoo…or some dorky-looking dude at the other end of the car who's been checking her out. Whatever yoru comment is based on, just make sure she understands what you are referring to.
While you're at it, dispense with all the flash and half-truths nightlife is notorious for. There is really no need for you to mislead her about the car you REALLY drive or exaggerate the amount of zeros in your salary to increase the perceived size of your penis. Honesty might open more doors (and legs) than you think and also sends a subtle, yet discernible message that you are confident enough to not have to embellish.
Be Mysterious
Women are intrigued by a man with mystique. The key to being mysterious is not telling women all about yourself. Don't introduce yourself by name right away. Open her, use some of the conversational routines in the Mack Tactics guide, and jack up her interest and curiosity before you tell her your name. Keep her guessing — if she asks you what you do for a living, blow it off with a joke. ("I'm a lion tamer." "I'm an ass model." "I'm a professional gigolo." Etc.) Then direct the spotlight back to her by asking her a question. Likewise, you should spread out all personal information over time to keep her guessing.
Next tip: don't try to spend the entire night hanging out with her. We tend to think of women in terms of conquests because they often play hard to get, but you can make yourself the conquest by periodically leaving her side, revisiting home base where your friends are stationed or even flirting with a rival woman. When she perceives you to be a challenge, she's going to want you even more.
It's Up To You!
Willpower and persistence aren't enough to compel a woman to fork over her phone number, or drop her panties. The bottom line is, it's up to you to make things happen and lead her down the right path. In bar and club environments, women expect YOU to approach and initiate the conversation. Don't be timid. Go for it. The strategies I've laid out in this article (along with the techniques that are taught in the "Mack Tactics" book) require you to show some BALLS. You've got to be pro-active! If the thought of approaching women freaks you out, you seriously need to ask yourself: what's the worst that could happen?
You aren't going to hook up with a stunner EVERY time you go out. Occasionally, even the very best pickup artist winds up at a late-night diner wolfing down cheeseburgers with his buddies.Don't get unrealistic expectations, and never beat yourself up if you suffer through a bad night where the conversations simply won't go your way. There's always the next time!
Click Here To Download The Ultimate Mack Tactics Seduction System For Only $1! (Limited Time Offer)
Originally posted 2011-11-18 06:47:49.